A
Community
Making
christ
known
Welcome to Bethany Lutheran Church and Preschool. We are a congregation of the Evangelical Lutheran Church in America (ELCA) located at 50 Court Street in Cromwell, CT.
​
We are a diverse and growing congregation, with a strong Sunday School program, a highly regarded preschool, a wide variety of musical offerings, many connections to the local community through outreach and ministries, and a beautiful handicap accessible building. We invite you to come and visit. We think you'll be touched by our openness and welcoming atmosphere.
​
We are a Reconciling in Christ congregation.
​
We welcome all because God welcomes all, regardless of race or culture, sexual orientation, gender identity, gender expression, or relationship status. We welcome all without regard to addictions, physical or mental health, imprisonment, socio-economic circumstances, or anything that too often divides us. Our unity is in Christ.
​
​
​
​ Worship Schedule
In Person Services - Sundays: 9:30 a.m.
Christian Education Hour: Sundays during the services.
​
Listen To All Our Latest Episodes
Have you checked out Bethany's new YouTube channel?
Follow this link to view our video blog "From the Pastor's Study."
Click the Newsletter Picture to see the current Newsletter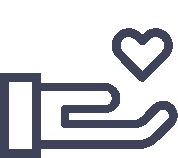 "Each of you must give as you have made up your mind, not reluctantly or under compulsion, for God loves a cheerful giver."